I love finding inspiration.
And I especially love finding inspiration through:
- pictures
- poetry
- quotes
- beautiful words and their definitions
- lists (especially lists of what inspires people!)
- videos
- beautiful books
- plants
- blogs
- stories (uplifting stories)
Whenever I visit a garden, a botanic garden or a gardening store, or see flowers or plants..
..I take pictures and note down what they
inspire me to do, what I associate with them and what I see.
I look for:
- colours (pretty colours and combinations)
- patterns
- texture
- different parts of the plant (how they are attached, etc.)
And I start telling myself
stories.
I enter a
different world.
I imagine
who would live here, what they'd do.
Like in this picture (which is taken in the same place as the first picture):
It feels like a
completely different world.
I could
escape
to this world.
It looks so
warm
and
welcoming.
And
I could hide and dream here forever.
I went to a botanic garden last weekend in Oslo.. and I've taken A LOT of pictures. Over a hundred.
I haven't uploaded all of them here.. but there are more to come ;)
I'm posting some of my favourites here today.
I've "edited" them using an App on my iPhone; "ClassicINSTA".
I think it gives them an extra touch - even though the plants are beautiful just as they are ;)
Look at the pictures.. and look at them using my lists of what I look for.
What do you see and associate with these plants?
Do they give you any ideas?
Look at the texture.. I just want to touch it
What inspires you?
Do you enter a different world and imagine what it'd be like to live amongst the plants?
Do plants inspire you?
What do you look for?
Be sure to link up any pictures, links or lists of what inspires you :)
I will be linking this post up to Thirty Handmade Days', Fingerprints on the Fridge's and Vintage Wanna Bee's Linky Parties :D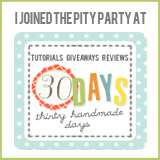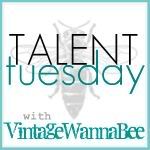 If you liked this post - be sure to share it using the social sharing buttons below and follow me using the gadget to the right :)