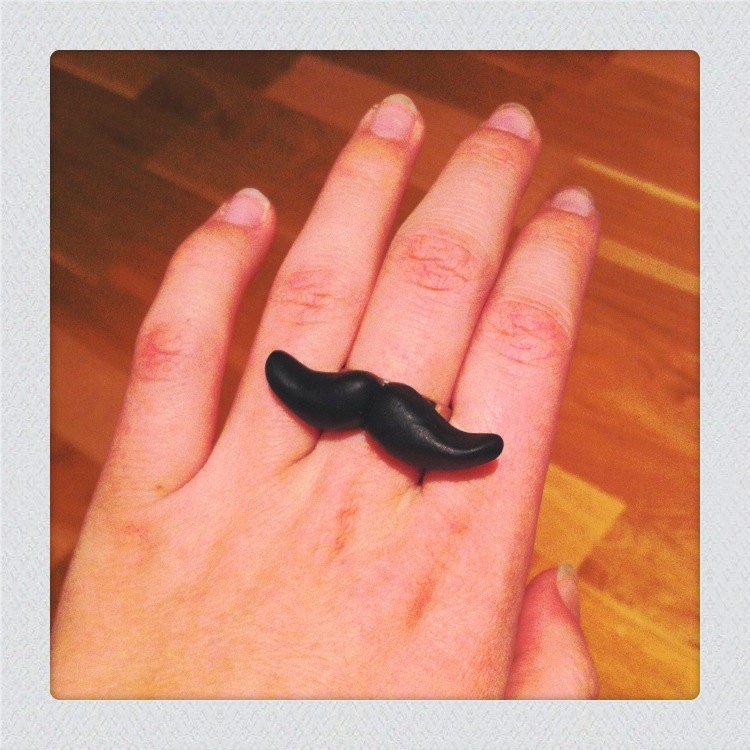 Have you been looking for that extra something to make an outfit
perfect?
Well, I've got it - and I know it's exactly what you've been looking for:
a Mustache Ring.
- Yep, that's right!
I made it using polymer clay, and it's adjustable -which means that it'll fit any finger!
This is a BRAND new product - not one other person out there has it.
So, what are you waiting for? Head on over to the store to check it out.. and add to cart ;)