I'm pleased to announce that I've been selected as
one of the finalists
in the Norwegian handmade competition
"Håndlaga 2012" (= Handmade 2012) !
My
A Ray of Sunshine Ring - Ivory Coloured Ring with Sun Rays
has been nominated as one of the finalists in the jewelry category. A judge has chosen my ring, and it is now
up to YOU
to decide who wins!
I'm SO thrilled, and I would really appreciate it if you'd take the time to vote for me :)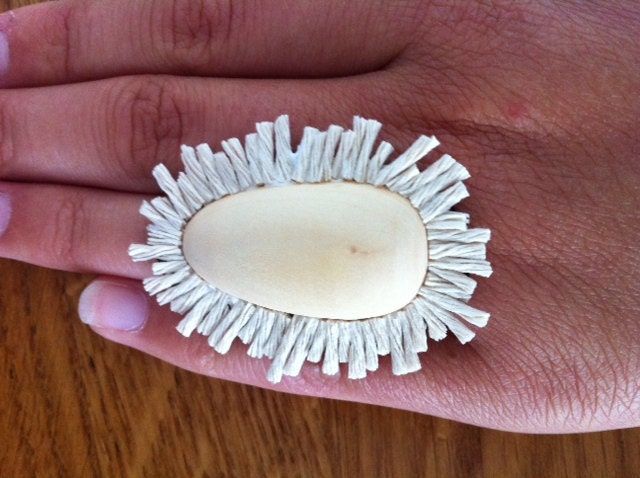 HOW TO VOTE
All you have to do is go here, scroll down to the picture of the ring, which has my name (, misspelled) under it, and click the vote button ABOVE the picture!!!
Remember to vote by April 11th!
Thank you! :D
- An extremely excited Katrine ;)