I've been feeling a bit down lately because I've been sick and I have a looot of work to do. I'm also stressed about applying for uni, applying for jobs, getting good grades, etc. But I wanted to share today's outfit with you :)
I got this new lemon and orange scarf (from H&M) on Monday from my Mum.. and I love it to bits! It's so fresh and adds a burst of colour to any outfit. I'm obsessed with the colour yellow at the moment.. so it's perfect!!!
Today's outfit was a kind of pick me up. I wore the smiley scarf and
my new necklace with the quote "Not all who wander are lost"
by HomeStudio.
I also wore these lemon earrings which I got from a friend last year.
I also "wore" a French manicure which I did myself :) I love painting my nails :)
A scarf can really brighten up any outfit! Especially on those gloomy days. Don't you think?
The scarf was my inspiration for the whole outfit. It's weird how one item can inspire the rest. I really loved my outfit.. and it made me smile. I think it's important to wear something that makes you happy.


What did you wear today? :)


I'm linking up here: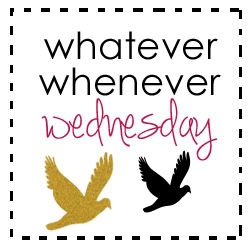 If you're new here, please leave a comment + link and I'll check your blog out too :)
LASTLY
Remember the
FREE GIFT offer
and I'm offering all of you a
15% off discount
if you enter coupon code SUNSHINE at check out :D
Click here to shop.
(valid until tomorrow at midnight)